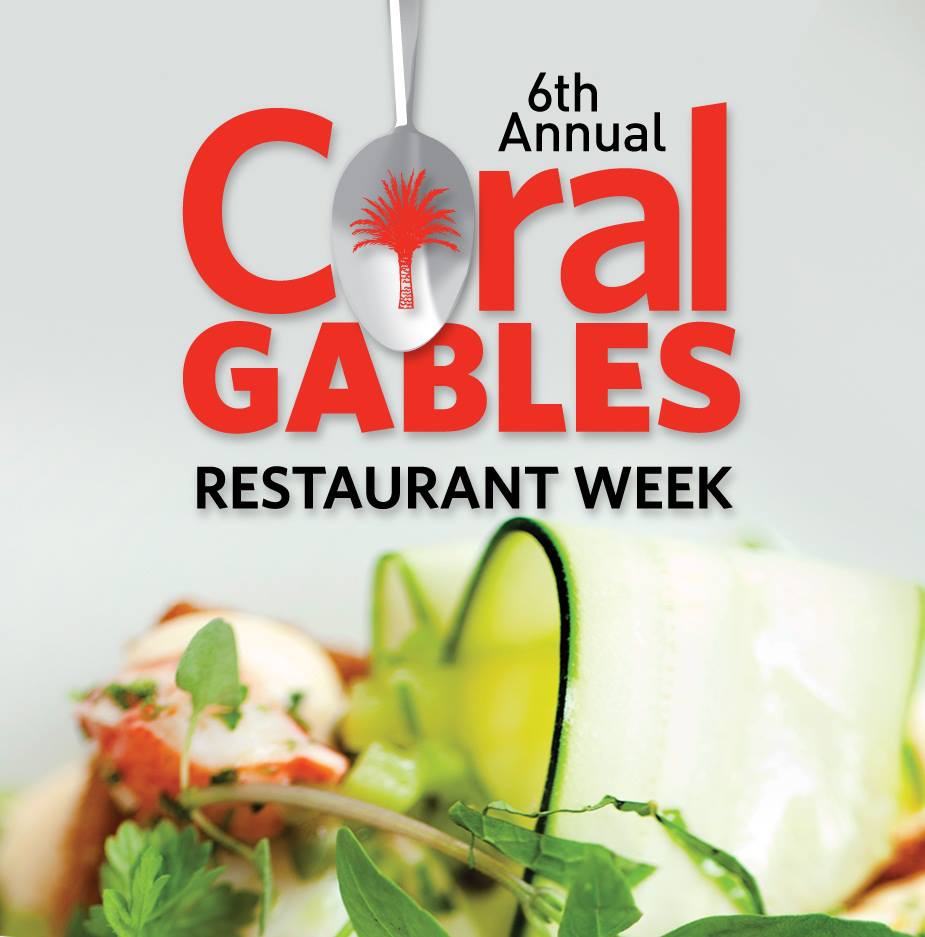 Hoy comienza Coral Gables Restaurant Week!
A partir de hoy y hasta el 30 de Junio  apuntaremos  nuestros tenedores y cuchillos hacia Coral Gables  para  así experimentar  la  sexta edición de Coral Gables Restaurant Week. Con más de 30 restaurantes top participando, un menú fijo de 3 exquisitos platos y hasta  20% de descuento, esta suerte de "Miami Spice" de Miracle Mile espera atraer a muchos comensales y grandes regalías a los empresarios gastronómicos de la zona. En el 2013 el evento ha sido extendido a tres semanas y cuenta con algunos de los favoritos de The Gables como Café Abracci, Randazzo's Little Italy ,Ortanique on the Mile y muchos más!.
Chequea la lista AQUI.